Need a Quick Loan for Home Improvements?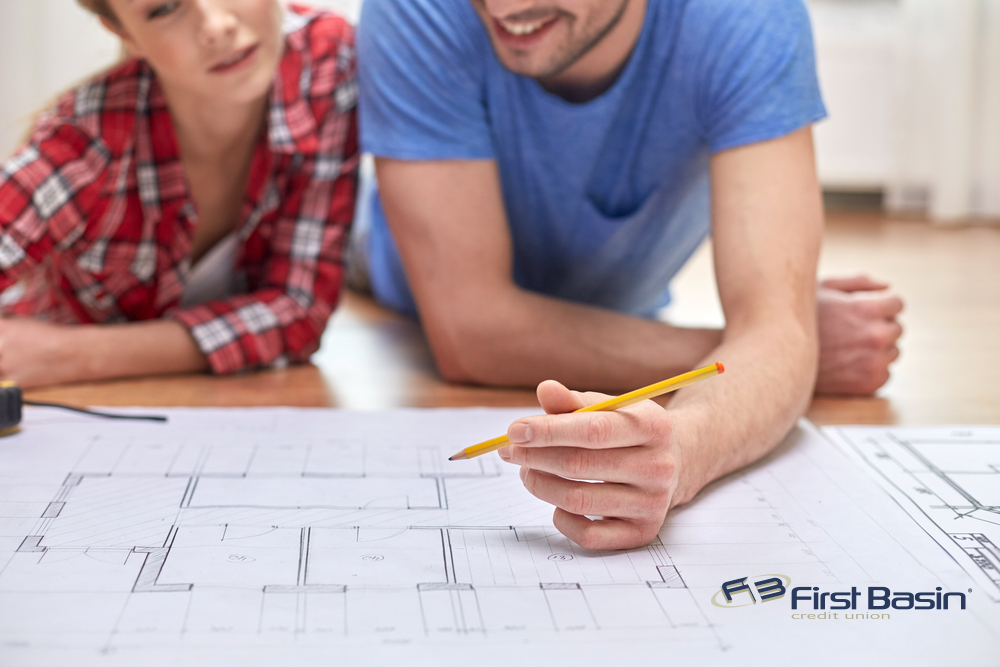 02-28-2018
---
Are you planning ahead for spring, thinking several home improvements could be tackled if only you had the resources?
Maybe the deck you and your wife have talked about is on the list. It would be great for grilling and having friends over. Then there are the new gutters you've been wanting to install and the tile in your bathroom in dire need of help.
While it may sound like an impossible dream to have such ambitious home improvement goals, it's really not as far-fetched as you may think. The first thing to consider is getting the resources to make it happen. A home equity loan from First Basin Credit Union could be the answer.
First things first – you will need some estimates on what you hope to accomplish. Two or three from reliable contractors should do it, unless you plan on doing it yourself. Either way, you will need some comparative estimates.
Things you will need to include are:
Material costs
Project stages
Specialty items
Miscellaneous
Once you have your estimates in order, visit your favorite First Basin branch. Explain what your plans are and how you intend to go about it.
Easy, right?
That's because we strive to make it easy and simple for our customers. You also have the option to apply for your loan online. Submit an application online and a First Basin representative will get working to help you!
First Basin Credit Union has been bringing superior financial services to 17 West Texas counties for more than 50 years. We know how important it is for homeowners to keep their homes updated and beautiful, and we understand the pride that goes with home ownership. After all, it might just be the largest and most important investment you make in life.
Let's get started on those home improvements. We love helping our members achieve their goals. We're homeowners, too, and respect the pride you take in your home and community. Who knows, you may discover hidden talents you didn't know you had. A master carpenter wouldn't be a bad second job, now would it?
---