A solid Foundation During a Rocky Time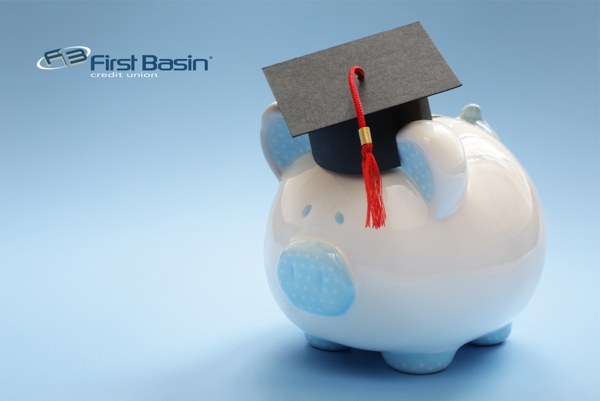 06-02-2020
---
While many things are still up in the air – one of them being schools resuming in the fall – we want to ensure we are preparing our graduating seniors for the future. Now, more than ever, we see the importance of planning ahead and being prepared for the "what if". As parents and caregivers, we need to make sure our graduating seniors head out into the world prepared with the tools they need to make their finances steadfast.
Most importantly, and we stress this to members of all ages, sit down with your college-bound student to create a budget. It is easy to be away from mom and dad thinking money is just free-flowing. Unfortunately, the old saying is in fact very true – money does not grow on trees.
Things to consider when making a budget:

Where will money be coming in from? Parents/allowance, loans, grants, part-time job.
List all foreseeable expenses including food, clothing, and entertainment, etc.
Come up with ideas for low-cost social activities such as joining college clubs and attending city or school sponsored events.
Brainstorm limiting excessive purchases – that daily latte from the coffee shop can be substituted with a cool coffee maker or those designer jeans can be purchased at an outlet store!
Virtual money management can make all the difference! Don't forget to enroll your student's account in FBCU Online Banking and download the FBCU Mobile App to their iPhone or Android.
Don't forget… as hard as it may be, allow your child to be in charge of their money. It is an excellent learning experience as they venture into the real world.
Speaking of this "real world", we understand that sometimes student loans are inevitable and we may leave college with debt. However, it is important to know that we should minimize that student debt as much as possible.
If your student does need to take out a loan for college, it is vital they only borrow the amount of money required to attend school. It is tempting, when you see this money coming through, to think you "need" that fancy computer or you "need" to go on that spring break trip with friends, but student loans are not free money and will ultimately have to be paid back.
Let's make sure we are educating our students ahead of time to understand any student loan money should strictly be used for tuition, books, housing, and campus food plans. One of my favorite quotes from personal money-management expert Dave Ramsey is, "Live like no one else, so you can live like no one else." Remind your student that it may be challenging now, but saving and living frugally for a few years in college, will pay off in the future.
What other tools are important for your child to carry with them through college? You will want to share with your student that creating a positive credit history and building a credit score will be essential as they progress through life. Credit history is a record of how responsible we all are in repaying any debts. A credit score is essentially our "grade", if you will, as consumers. It tells lenders, landlords (and sometimes even employers) how "creditworthy" we are to take a loan out for a car or rent that apartment.
How can my student build credit?

While you want to avoid excessive credit card debt, your student can take out one credit card with a low spending limit. The key is ensuring the credit card is used responsibly – by that we mean making payments on time, making small transactions and trying to pay off the balance each month. First Basin offers the FBCU VISA Classic with a low 11.90% interest rate – a great option to build good credit. Not to mention, your student can enroll in our ExtraAwards Cash Back Program to earn points and money for every dollar spent!
First Basin also offers the opportunity for your student to tone up their credit score with a Credit Booster Loan. This loan is designed to help those with no credit (or weak credit) so they can build a strong credit history and improve their credit score.
Our goal at First Basin Credit Union is to help our members of all ages achieve their financial goals. Do you have more questions or do you need to open an account for your child before they head off to college this fall? Stop by any of our eight branches in Midland, Odessa, Andrews or Lubbock! Team FBCU is ready to help in building that solid financial foundation for your college-bound student.
---