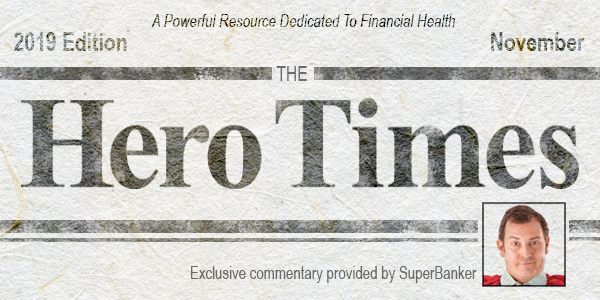 11-22-2019
---
Dear Editor,
Yes, it is that time of the year – the holiday season. Now, I am used to being a super hero every day – I am THE Super Banker after all! Today, as the shopping season gets started, I would like to call to action my fellow cape crusaders to make a difference for a child this Christmas.

For the seventh year, First Basin Credit Union, is sponsoring "Adopt a Star" to benefit High Sky Children's Ranch. Now, you may ask, "what is High Sky?" Well, FBCU "Adopt a Star" directly helps the "Stay Together" program that delivers services to families with children up to 17-years-old, who are experiencing runaway, truant or delinquent behaviors. "Stay Together" is a preventative program and strives to engage youth and their families early to help ensure the family remains intact, and prevents the involvement of more restrictive state agencies.

You can see this is a very important and necessary program and impacts hundreds of children in the Permian Basin!

We invite all our cape crusaders to "Adopt a Star" from the FBCU Christmas tree to help fulfill a child's wish list. Presents for your star can be purchased anywhere – so long as the gifts are returned unwrapped to any FBCU branch in Midland, Odessa or Andrews by Friday, Dec. 13.

This is certainly a busy time of year, and we at First Basin, completely understand that this time and date may not work for you. Any stars not adopted at the kick-off event will be available to pick-up during regular business hours Monday, Nov. 25 through Friday, Dec. 13 at the following FBCU locations:
5509 Andrews Hwy.
3316 N. Midland Drive


2740 West County Road
4217 Grandview
1010 E. 8th St.
713 Golder


1205 E. 1st St.


---