First Basin Auto saves the day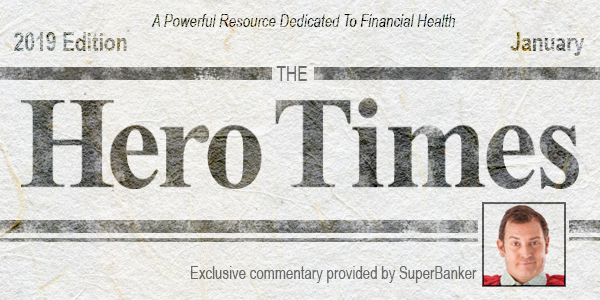 01-29-2019
---
Dear Editor,
After years of driving around in my momma's car, I decided it was time for me to get one of my own. I started saving money in my First Basin Savings account and before I knew it, I had my down payment and was ready to head into my favorite FBCU branch for a pre-approved auto loan – well, truth-be-told, they are all my favorite branches.
After running the numbers, and my credit report, it turned out I had a super background and received my pre-approval! I thought to myself, "let the car shopping begin!" and I walked onto a brand-new car lot. All those cars looked bright, shiny and new (of course), but boy, the price sticker on those cars sure didn't look that great. So, I looked at another option – buying a pre-owned car at First Basin Auto.
Buying pre-owned sure did have a lot of perks. Right off, it saved me money. That brand-new car with the scary price tag I told you about? Well, instead of buying that 2019 model, I saw the same car from 2018 that was thousands less! It seemed like a great fit, so I knew then I had to do my homework.
Did you know, according to Edmunds.com, new cars depreciate about 20 percent when they are driven off the car lot – and they lose another 10 percent in value during the first year? That sure is quite a bit, and I could be dodging that depreciation simply by purchasing a car one year older.
So next, I went to Kelley Blue Book at www.kbb.com to check the car's worth. Yep, I wanted to know if what First Basin was asking me for my dream car was how much it was worth to other's too. You know what? It sure was. Something else very important to review is a car's history, so I went to Carfax.com to find out more about my dream car's past. It looked great on the outside, so I made sure it hadn't been in any wrecks or that it didn't have major damage or problems. Once the car was all-clear, I took it for a test drive.
Whew-ee! That test drive was so smooth. Everything seemed to be running in order and the engine sounded super clean. After the test drive, I took a good look under the hood myself and then darted over to my favorite mechanic to have him take a look, too (you know, since my savvy is in finances, not automobiles.)
My mechanic gave me the all-clear, too! It was time to seal the deal. I went back into First Basin Auto, and I tell you what, all the ladies were so friendly and helpful. Before I knew it, I drove off the lot in my new-to-me car and I have never been happier – and neither has my momma. I stayed within my budget, got a great car, and I don't have to ask momma for her keys anymore!
What made me the happiest is knowing that whether I was going to buy a brand-new car or a pre-owned one, First Basin was there for me and ready to stand by as my financial partner for all my car-buying needs.
I sure do like coming in first.
Sincerely,
SuperBanker
---